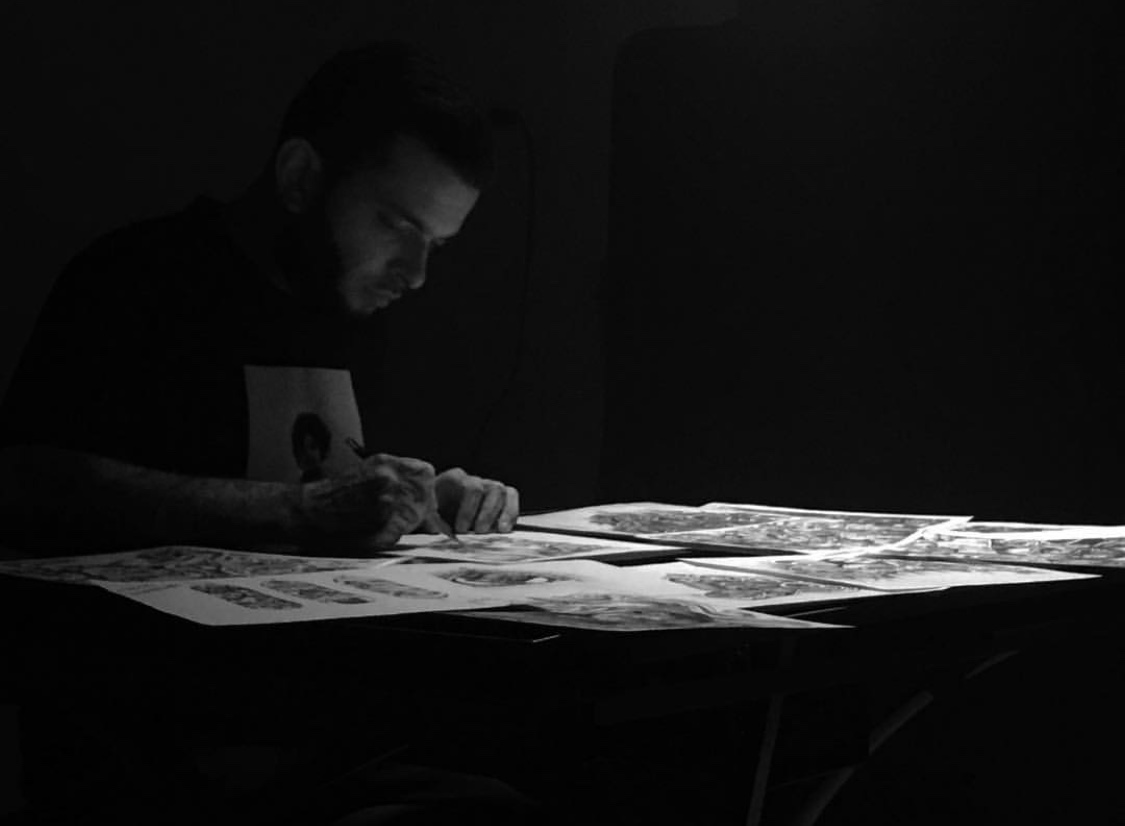 Eversince he stept a foot in the tattooindustry Didson has been one of the most populair artists around, known for his outstanding ideas and recognizable artworks he is appreciated by many people worldwide. All energy and effort that is put in following his dreams is reflected by the art he delivers. Making his way into the fashion- and streetscene now a days Didson turned from being an artist to a a brand.
"Trends just come and go and thats why I like to create something special with an everlasting value that never goes out of style.."
DIDSON
Didson exclusively works from his own 'DIDSON BESPOKE STUDIO' in The Netherlands together with selected artists that exceed and grow in their passion. Incoming projects and bookings are looked into and selectivly assigned to an artists that suits your idea. This way we get the best from our artists and guarentee you that your tattoo will be better than expected. An artist in its right element, feeling 100% confident and pleased to bless you with their craft is granted a lifelong happy client.
Didson Bespoke Studio
Groenstraat 10A
6162ER Geleen 
(Private Studio)